7.24.2009
Updates: iTunes, Summerfest Photos & Sabor Latino/Cristo "The Rock"
Hello!

We have a couple of updates to share! We are set to launch a Press Release about a new partnership between in2it international and iTunes! We are now contracted as an "Official" - iTunes Apple Associate Producer to what is reported in being "one" of only "12", Apple Producers in the world.

Most of you are already familiar with Apple/iTunes, but those of you who are not - imagine that 9O% of all music sold in the world is done so in "one" place! This is iTunes and it is true not only for music but all audio content worldwide! Every week, there are 2 Billion unique viewers in iTunes.

In addition to going through an Apple Producer (which will guarantee placement into iTunes), the only other way to be posted and considered without assurances, remains through an "Aggregate". An "Aggregate" should not be confused with a Label, simply because Labels also need to go through an Aggregate unless they too are fortunate in knowing one of the few Apple Producers.

Submissions via an Aggregate are for "consideration" only and the percentage of revenue sharing is almost foreign to those I inquire with. Other Artists have reported as much as 23 cents from every dollar, down to .O4 cents. The Apple Producer is a direct pipeline into the Apple Retail Store and Apple pays them much more than any other direct content provider. Most importantly, is that we can guarantee any Artist more than they could possibly enjoy under any current relationship they may have in place, as their Apple Producer.

For example - A record label can capture "up to" 58 cents of the dollar download. Out of those 58 cents, the label and the artist get compensated and the artist receives whatever their contract states with their label. Also, the artist usually does not receive reporting on the downloads. When going through an Apple Producer, the artist "always" receives more than the Apple Producer and they will "always" be able to view the reports on their tracks. The very best part is that they can capture up to 45 cents of every dollar that Apple receives.

Many people have heard of the Apple software application originally made available to independent artists for uploading their music. This is not the same as what is described above. Apple also offers a product called "Apple Producer" which should not be confused with what we are doing. They offer "software" which is an interface for providing audio which in turn is only for "consideration" purposes. If approved, it will only be treated in an "Aggregate" fashion. Most will notice when they read the disclaimer (that you must acknowledge), Apple tells you, there is no direct access. You must go through a Label, an Aggregate or direct. Again, "Apple Producers" (the breathing ones), are the only direct link into the store. in2it has a long standing relationship in "looking out for the musicians" they work with and this is yet another great addition of a quality service we offer our industry family!

Summerfest
For those of you who missed this year's "Salsa @ Summerfest", or who were there and enjoyed yet another great year of Latin music - The photo's are now posted on the LCA website: www.latinmusicfest.com . Click onto "News" to view them.



Thank you for your continued support!


Tina Elmergreen
intuitina@core.com
intuitina@gmail.com
Facebook
Linkedin
Skype




Click to enlarge image!
.: 2007
Latin Music Fest :.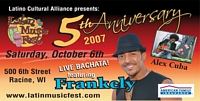 Click to enlarge image!




3 of the 13 billboards seen around town!




Click on image for larger view of the flyers

Click here for PDF Version


Date: Saturday, October 6, 2007
Time: 12:00 p.m. - 7:00 p.m.

Where: In the surounding streets of 500 6th Street in downtown Racine, WI


Special Guest DJ - El Caobo from "El Tornado Tropical" 88.9FM Chicago
DJ Wiry from "Sabor Latino" AM540
DJ Alex
DJ Alberto Escandelo-Gomez from Rumba/Chicago
"Rock en Español" Stage
12:00 - 12:45 TBA
1:00 - 1:45 TBA
2:00 - 2:45 Sobre
Chicago, IL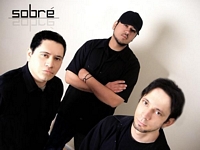 Click to enlarge image!
3:00 - 3:45 Subatomico
Chicago, IL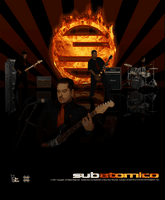 Click to enlarge image!
4:00 - 4:45 Maladicto
Chicago, IL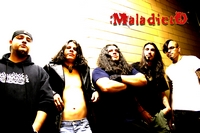 Click to enlarge image!
5:00 - 5:45 Descarga
Chicago, IL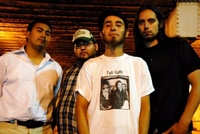 Click to enlarge image!
6:00 - 6:45 La Parka
Chicago, IL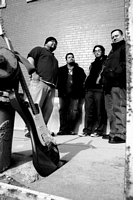 Click to enlarge image!
"Main" Stage
Latin Christian Music Fest
11:45 - Hosting Church - Iglesia Wesleyana Cristiana - (1601 S. 33rd St. Milwaukee, WI)
12:00 - Renew 5/17 - Milwaukee, WI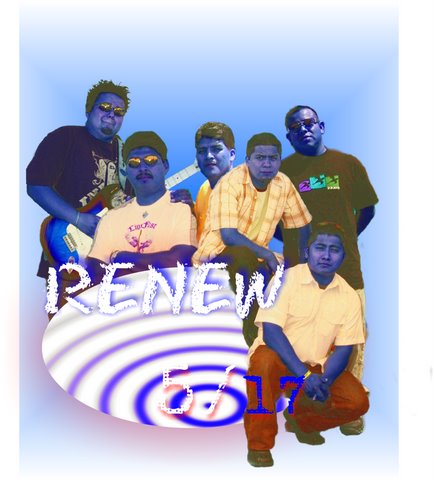 Click to enlarge image!
12:30 -Gracia Divina - Milwaukee, WI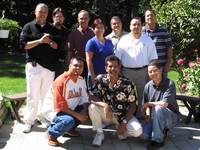 Click to enlarge image!
1:45 - El Mensaje - Chicago, IL

Click to enlarge image!
Latin Music Fest
3:00 - Alex Cuba - Direct from Smithers, British Columbia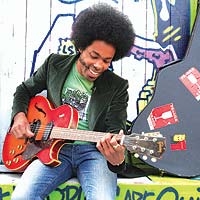 LA Times Article - PDF
Biography - PDF
Cuban musician/Genre: World Cuban


Ruben Blades speaking on "Alex Cuba"
Click to enlarge image!
4:15 - Mateo y Los Bachateros - Chicago, IL

5:45 - FRANKELY - New York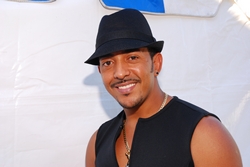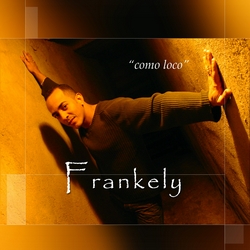 Biography - PDF

Como Loco
Click to enlarge image!
Children's Area
Children's Area * Back for the 5th consecutive year, expect to see the renown "Hernandez Family". This very talented and blessed family will once again be present at our Children's Area offering "face painting" and their famous "Caricatures" that will truly amaze you!






Click to enlarge image!
To see photos and flyers from previous years, go to the Photo Gallery accessable from the tabs on the left sidebar on this website.
.:2007 Sponsors:.